As soon as the IPL season starts, we get to see numerous ads for Dream11, My11Circle, MPL and many more.
Yes, you've guessed it right; we'll be talking about the Online Fantasy Sports Industry. At a time when other industries had been severely hit by the pandemic, this industry is one of the few trends that had gained immense growth momentum…such a momentum that it is expected to be worth $3.4 Billion by 2024.
What is the purpose of Online fantasy sports gaming (OFSG)?
From the perspective of a sports enthusiast, being able to recreate sports teams and enjoy what it feels like to be on the ground during a real game is bliss and it was only possible by the emergence of 'Fantasy Sport'.
What is OFSG?
A Fantasy gaming is a skill-based online sports gaming which involves picking players virtually from both squads to create a fantasy team, playing games, assessing those individuals on their performance in both the virtual and real worlds and eventually certain ranker's get payouts (flowchart below)

How does the Fantasy business work and make money?
A huge number of people enter into different contests with different entry fees. Here is the fantasy sport's platform ex. Dream 11 acts as an organizer such that the participants are categorised on their entry fee and then play games. 15-30% is collected as commission from total-money-collected-for- the-contests and the rest is disbursed as cash rewards to the winners.

Scope of OFSG?
The scope of 'Fantasy Sport' in a country like India is tremendous. As cricket has roughly 80% of the sports viewership, the main audience of the fantasy industry in India is cricket, especially IPL. As of 20-21, IPL is said to be the 4th most profitable league in the world with an estimated value of $ 6.3 billion, a notch higher than the English Premier League (EPL).
For such obvious reasons, Dream 11 a 12-year-old start-up won the bid to sponsor IPL 2020 for a killer Rs.222 Cr.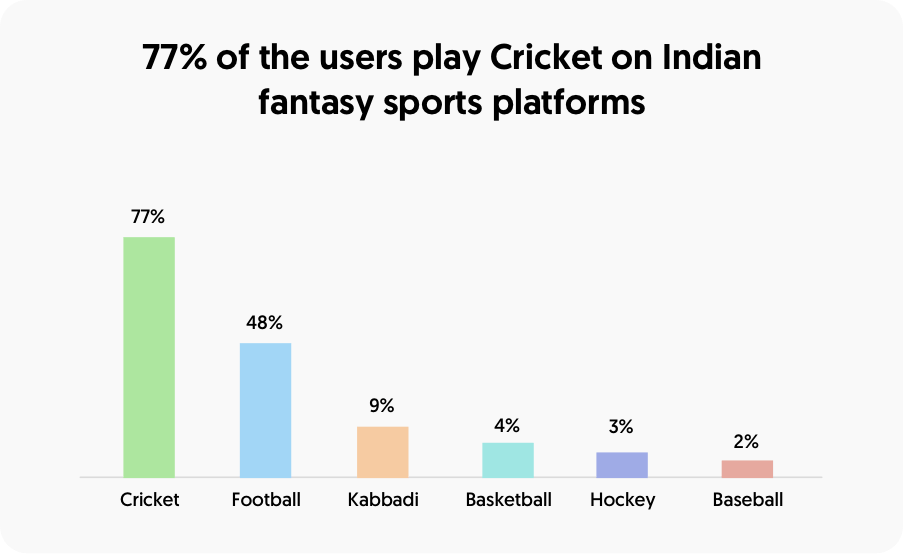 Overall Growth:
In 2016, there were less than ten companies in this segment and today there are more than 140 companies.
The Indian online fantasy gaming sector is valued at around 20 billion Indian rupees in 2021.
In 2019 users have earned around 14000 Cr in Fantasy Sports Winnings.
The user base is over 13 crore, which is expected to further grow at a CAGR of 32 per cent in the coming years.
Fifty per cent of user transactions on the FS platforms have come in through Tier-II and III cities, which not only promote digital payment literacy but also increased the engagement and involvement of the population in sports at the grass-root level.
Conclusion:
Though initially, the entire market of fantasy sports stood in a regulatory grey area for mass arguments for being it game of skills or a game of luck, the general stance taken by various courts and other stakeholders in the fantasy sports industry, concerning the legality of fantasy sports is that it is a Game of Skill and hence is legal.
The users are not only youngsters but also the adult population and because of such huge participation, it is obvious that this industry is set for a boom.
Personally, for me, the most lucrative factor is rewards. Like, one can earn cash up to thousands and even lakh if one ends up in a certain ranking.
Along with that, factors like the large tech-savvy millennial population, growing affiliation with sports, rapid smartphone penetration and availability of low-cost mobile data will only help the FS industry to help grow immensely.